Hebrews Part 7 - Don't Choose the Stew
— Hebrews 12:14-13:25
Andrew Fountain — May 11th, 2011
Hebrews 12:14-15
Pursue peace with everyone, and holiness, for without it no one will see the Lord.
See to it:

that no one comes short of the grace of God,
that no one be like a bitter root springing up and causing trouble, and through him many become defiled. [quote from Deuteronomy 29:17-18]
16that no one becomes an immoral or unholy person like Esau, who sold his own birthright for a single meal. 17(For you know that later when he wanted to inherit the blessing, he was rejected, for he found no opportunity for repentance, although he sought the blessing with tears.)
"Pursue peace with everyone" —not just other Christians

This doesn't mean you stay quiet when they are doing wrong
In China—Christians getting a good reputation as productive workers
What about a certain church in Florida where the leader burned a Koran? —how do you think they are understanding this text?

Pursue holiness (Matt 5:8 "Blessed are the pure in heart, for they will see God")

What is this holiness?
Is there anyone here who has a truly pure heart?

The writer will now proceed to define these two terms in reverse order: first

holiness

and then

peace
"come short of the grace of God"

This is a strange way of putting it. What if I said:
"I have a completely free and undeserved gift for you, make sure you measure up to it!"
How can you fail to get the gift? (don't take it, probably because you don't value it)
This must be the meaning because of the example of Esau he gives in a moment

Bitter root springing up (will come back to this)
Esau: tell the story...
Esau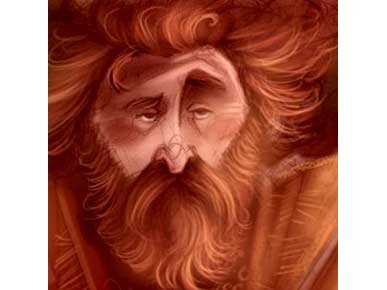 He is described as "immoral" (lit pornos) and "unholy" (lit profane)
profane: treat holy as worthless
He values a bowl of soup more than all of God's promises!
This is pornographic!

Why? —fleshly craving, short term desires valued more than God's amazing gift of Jesus
This is what fallling short of God's grace is

He is the opposite to Moses
We are tempted to this

So were they—they could have no perscution and a comfortable life for a few years

Back to 2. Bitter root springing up

He is quoting from the Greek translation of Deuteronomy 29:16-19
Deuteronomy 29:16-19
You know how we lived in the land of Egypt, and how we came through the midst of the nations through which you passed.
And you have seen their detestable things, their idols of wood and stone, of silver and gold, which were among them.
Beware lest there be among you a man or woman or clan or tribe whose heart is turning away today from the

Lord

our God to go and serve the gods of those nations. Beware lest there be among you

a root bearing poisonous and bitter fruit

,
one who, when he hears the words of this sworn covenant, blesses himself in his heart, saying, 'I shall be safe, though I walk in the stubbornness of my heart.' This will lead to the sweeping away of moist and dry alike.
Like the parable of wheat and the tares
The root brings a bitter or poisonous fruit

Story of Elisha and the cooking pot
The whole harvest is ruined

This is

not

talking about the Christian who is falling into sin

It is talking about someone who is living a double life, pretending to follow God, but really following the "detestable things"
He or she thinks that they are safe because they are with God's people

They are a danger because they poison our minds
So what actually is the poison here in this text (as opposed to Deut)

How does this relate to Esau?
It is chosing short term comforts and physical pleasure over following God

e.g. Materialism is like a disease

not lose our salvation, but be damaged!

We all affect one another a lot. Sin is like that.
Hebrews 12:18-21
18For

you have not come

to something that can be touched,
and to a burning fire
and to darkness
and to gloom
and to a whirlwind
19and to the blast of a trumpet
and to a voice uttering words such that those who heard begged to hear no more.

(20For they could not bear what was commanded: "If even an animal touches the mountain, it must be stoned."

21In fact, the scene was so terrifying that Moses said, "I shudder with fear.")
Note that these images are all to do with the senses.
Which senses are involved?

touch, smell, sight, sound
Hebrews 12:22-24
22But

you have come

to Mount Zion
and to the city of the living God, the heavenly Jerusalem
and to myriads of angels
and to the feast-gathered assembly of the firstborn sons, who are enrolled in heaven
and to God, the judge of all
and to the spirits of the righteous, who have been made fully perfect,
24and to Jesus, the mediator of a new covenant
and to the sprinkled blood that speaks of something better than Abel's did.
How would you contrast these two?

visible vs invisible
terrifying vs joyful presence of God

These are not directly perceived by our senses, but by faith
Which do you want?
We have to see the value of what we have!!!
---
Hebrews 13
Brotherly love

must continue.
Do not neglect

hospitality

,

because through it some have entertained angels without knowing it.

Remember those

in prison

as though you were in prison with them,

and those ill-treated as though you too felt their torment.

Marriage

must be honoured among all and the marriage bed kept undefiled,

because God will judge sexually immoral people and adulterers.

Your conduct must be free from the

love of money

and you must be content with what you have,

because he has said, "I will never leave you and I will never abandon you."
6So we can say with confidence, "The Lord is my helper, and I will not be afraid. What can man do to me?"
---
Remember your leaders, who spoke God's message to you;

reflect on the outcome of their lives and imitate their faith.

Jesus Christ is the same yesterday and today and forever!
Do not be carried away by all sorts of strange teachings.

Because it is good for the heart to be strengthened by grace, not ritual meals, which have never benefited those who participated in them.

We have an altar that those who serve in the tabernacle have no right to eat from.

11Because the bodies of those animals whose blood the high priest brings into the sanctuary as an offering for sin are burned outside the camp.
Therefore, to sanctify the people by his own blood, Jesus also suffered outside the camp.
We must go out to him, then, outside the camp, bearing the abuse he experienced.

14Because here we have no lasting city, but we seek the city that is to come.
Through him then let us continually offer up a sacrifice of praise to God, that is, the fruit of our lips, acknowledging his name.
And do not neglect to do good and to share what you have,

because God is pleased with such sacrifices.

Obey your leaders and submit to them,

because they keep watch over your souls and will give an account for their work. Let them do this with joy and not with complaints, for this would be no advantage for you.

Pray for us, for we are sure that we have a clear conscience and desire to conduct ourselves rightly in every respect.
I especially ask you to pray that I may be restored to you very soon.
Now may the God of peace who by the blood of the eternal covenant brought back from the dead the great shepherd of the sheep, our Lord Jesus Christ,
equip you with every good thing to do his will, working in us what is pleasing before him through Jesus Christ, to whom be glory forever. Amen.
---
Now I urge you, brothers and sisters, bear with my message of exhortation, for in fact I have written to you briefly.
You should know that our brother Timothy has been released. If he comes soon, he will be with me when I see you.
Greetings to all your leaders and all the saints. Those of Italy send you greetings.
Grace be with you all.

Note the "because's
Not especially that the "because" is something

invisible
Anarchism?

There might be a temptation for the readers to think that because we all relate directly to God through Jesus now rather than through a priesthood, that we don't need leaders
He is concerned to point out that in the New Covenant, there is still a leadership
But it is one of example
And the example should not change since Jesus does not change
Esau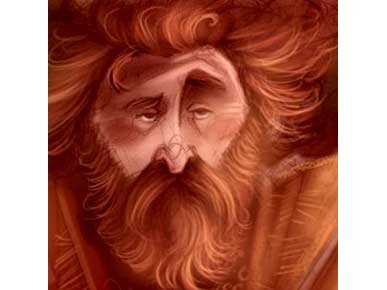 Final question: Are you an Esau?
You value the visible more than the invisible
That is a poison!
Are you coming short of all you could have of God's grace, simply because you are not taking the gift

Not visible
e.g. "The person you gave it to has forgotten it..."
Updated on 2011-05-13 by Andrew Fountain