Hebrews Part 0 - Background
— Cultural and historical context
Andrew Fountain — May 10th, 2011
The Background: Roman Forum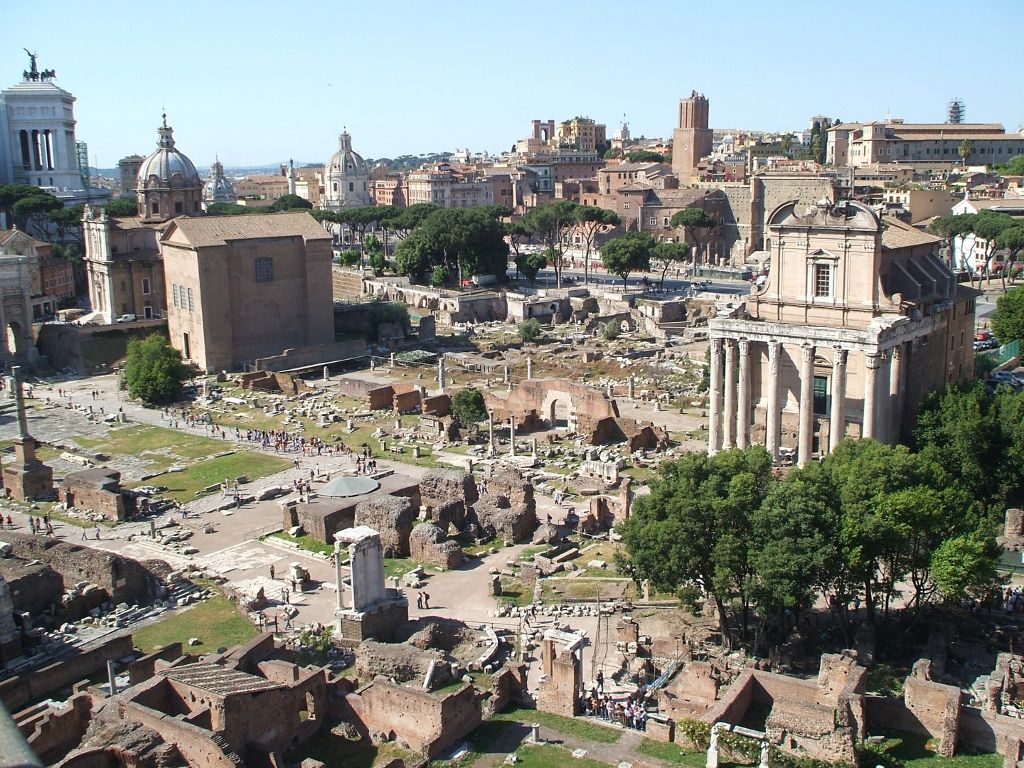 Perseverance in Gratitude by David A. DeSilva

p.12-16 → excellent presentation of pressure to give up

Every part of Roman society was connected with religious worship in some way

Christians could therefore seem antisocial, or even subversive to the stability of the nation

Disloyalty to the gods was evidence of a generally disloyal person
This would result in "discipline" by their neighbours
Hebrews 10:32-34
But remember the former days when you endured a harsh conflict of suffering after you were enlightened.
At times you were publicly exposed to abuse and afflictions, and at other times you came to share with others who were treated in that way.
For in fact you shared the sufferings of those in prison, and you accepted the confiscation of your belongings with joy
We don't know how long ago this was
the most common "deviancy control" was "shaming"
this would be re-inforce by physical violence or inprisonment
Prisoners were not fed, but depended on food and clothing being brought to them

Those bringing them risked being shamed in the same way

Your house was fair game for being plundered (e.g. big house next to this school)
Hebrews 6:9-10
For God is not unjust so as to forget your work and the love you have demonstrated for his name, in having served and continuing to serve the saints
e.g. Asia Bibi, a Christian women who was imprisoned and sentenced to death for blasphemy

Salman Taseer was the Governor of the Punjab who was killed after supporting her
Shahbaz Bhatti the last Christian member of Parliament, was fighting to change Pakistan's anti-blasphemy law by travelling around the world to speak to leaders
He visited Canada and said in and interview "When I get killed make sure you carry on the work that I am doing."
Shahbaz Bhatti was killed a few days ago.
Asia Bibi
Salman Taseer
Salman Taseer's death
Shahbaz Bhatti
What about us?
What are the equivalent pressures facing us? anything?
Parable of the four kinds of seeds?
Updated on 2011-05-11 by Andrew Fountain